THE 2020 Upper Hunter virtual Beef Bonanza (UHBB) Junior Judging Competition results are in, with Grace Inder from Calrossy Anglican School's crowned the overall Grand Champion Junior Judge.
St Joseph's High School had the top five highest scoring students, St Lawrence's Primary School was the highest participating small school and Kempsey High School the highest participating large school.
See photos and winners list below
The Junior Judging competition featured three classes of cattle; Stud bulls, Stud females and Trade cattle and required students to rank animals from one to four accompanied with a two minute video outlining their reasoning for the order.
As the overall Grand Champion, Grace Inder scored 239 out of a possible 250 points and now has the opportunity to participate in the renowned Beef Cattle Assessing Course at Tocal College.
President of the 2020 UHBB Charles Mill said, "we have some fantastic prize money up for grabs for all age groups as well as $1000 worth of Product Vouchers to be used at the Cattle Shop."
"We would like to extend our sincere thanks to the sponsors as well as the over-judges of the 2020 Virtual Junior Judging Competition; Erica Halliday, Ben Nevis Angus, Walcha; Brett Littler, Beef Cattle Officer, Local Land Services, Mudgee; and Brad Cavanagh, Hardhat Angus, Harden, NSW," he said.
Results of the 2020 Upper Hunter Beef Bonanza Junior Judging Competition
Overall Grand Champion Junior Judge: Grace Inder – Year 9 – Calrossy Anglican School 239 points /250 points
Highest Point Scoring School Team – Top 5 Students: St Joseph's High School Aberdeen
Highest Participating Small School: St Lawrence's Primary School, Coonabarrabran
Highest Participating Large School: Kempsey High School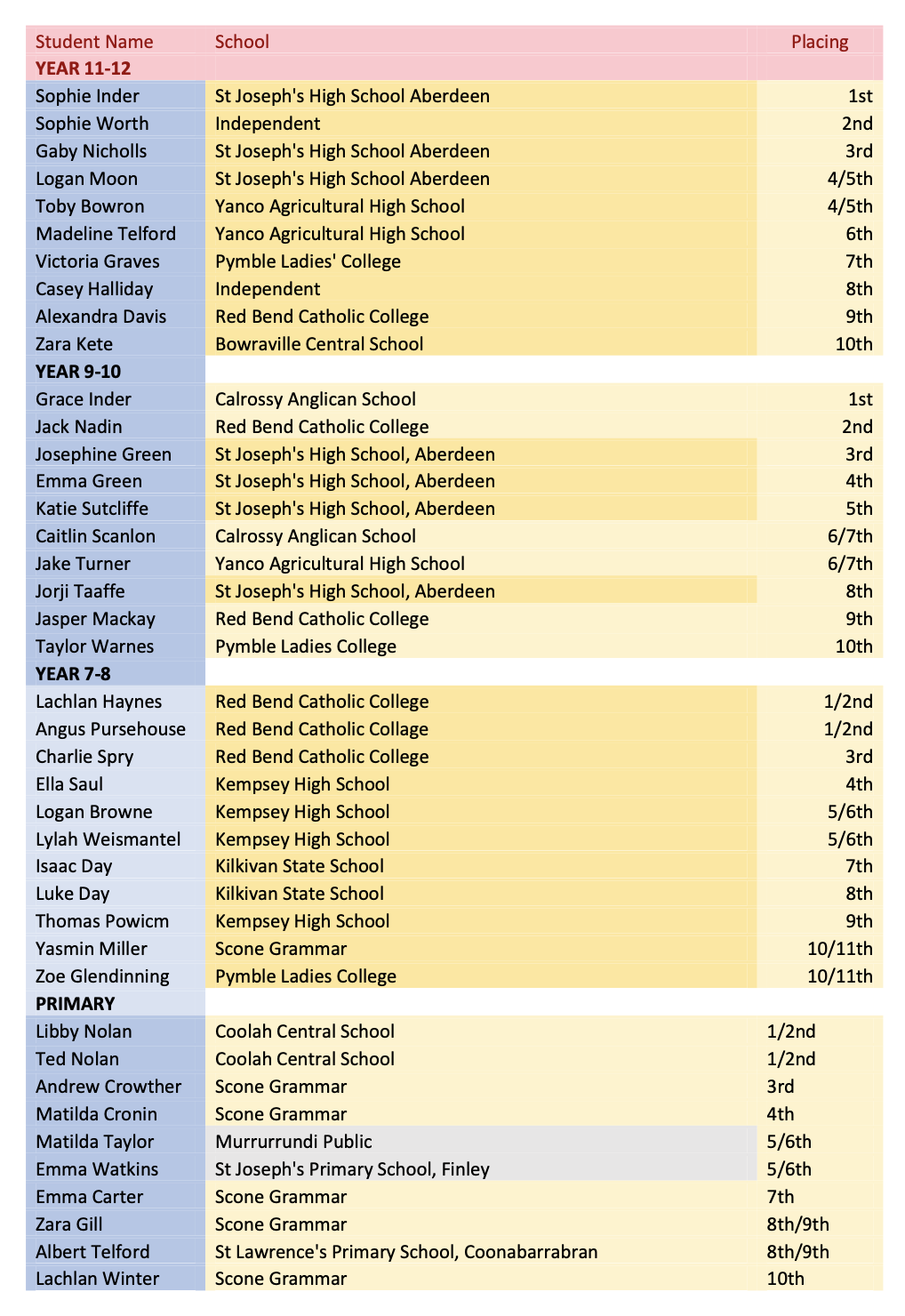 Tags: Beef Bonanza, junior judging competition, Upper Hunter Beef Bonanza 2020, winners