THE community is invited to pay tribute to victims of family and domestic violence at a candle light vigil in Scone this Wednesday, May 5 at 5:30 pm.
See candle light vigil details below.
Lee Watts, manager of the Scone Neighbourhood Resource Centre said the vigil provides an opportunity for the community to offer support to victims and others impacted by the ripple effects of domestic and family violence.
"On average, one woman loses her life to domestic violence every week in Australia and the ongoing effects are felt throughout the family and community," Ms Watts said.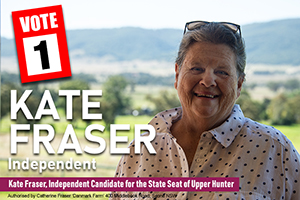 "The level of domestic violence in our country is not acceptable, and the candle light vigil gives us all an opportunity to show our support and also the need to work together and make change," she said.
"In partnership with Upper Hunter Homeless Support and the Upper Hunter Shire Council a Candle Light Vigil has been organised at the Visitor Information Centre next to Elizabeth Park in Scone, to bring public awareness to the community of how important the issue is and to encourage anyone experiencing domestic violence to seek support," she said.
"If you are in a position to bring along a non-perishable food item this will be added to the Scone Neighbourhood Resource Centre pantry for vulnerable individuals and families in our community," said Ms Watts.
The Scone Neighbourhood Resource Centre will provide electronic candles on the night. For further information, contact Lee Watts on 6545 2562.
Candle Light Vigil details
When: Wednesday, May 5 starting at 5:30 pm;
Where: Scone Visitor Information Centre, Corner of Kelly Street and Susan Street (next to Elizabeth Park).