AT approximately 7am this morning a truck and coal train impacted at the Turanville rail crossing, just south of Scone.
Emergency services are on scene and ambulance are treating the driver, a man in his 20s for suspected head and pelvic injuries.
The Westpac Rescue Helicopter have advised they have landed at the Scott Memorial Hospital and the man is being treated for serious chest injuries and will be flown to the John Hunter Hospital in Newcastle.
UPDATE: Ambulance update: Train and truck collision.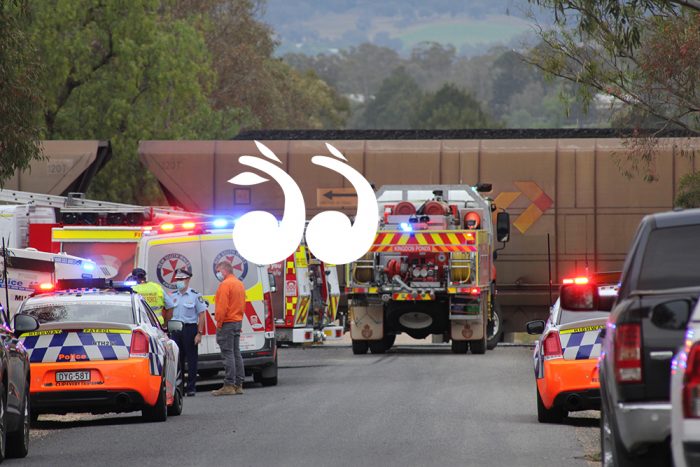 Tags: Train accident