ENTRIES for the 2021 Scone Photographic Prize are now open to all Australian photographers, with $3,000 up for grabs for the open winner.
Jacqui Dean, Australian Institute of Professional Photography (AIPP) member will be judging the entries, which close on April 16, 2021.
See entry details below
Roger Skinner, Secretary of Scone Arts and Crafts has been organising the Scone Photographic Prize since 2015.
"I've been running it as an acquisitive prize for the last two years, which means the winner gets purchased and their art goes to Scone Arts and Crafts, plus the $3,000 in their back pocket," Mr. Skinner said.
"It's gaining interest. Previously we've received entries from all over New South Wales and we've had some Queensland artists send their work down," he said.
"The way it runs is, everything will go up on the wall at the Scone Arts and Crafts Hall. The judge will walk in and select the winners, which will then be announced on Friday, May 7th," he said.
The traditional 'Horse' and 'Bruce Roberts Thompson Trophy' (most sensitive photo) categories will also receive prizes of $150 and $100 respectively.
According to Mr. Skinner, artists to look out for include Nadine Chuydk, Cherie Court-Kreisch, Chris Wilson, Louise Mathews and Joan Faras.
"Why do we have a horse section? Well because Scone's the horse capital of Australia," laughed Mr. Skinner.
"Joan Faras is a professional horse photographer. I'd call her a mover and a shaker in the horse world, her work is really quite superb to look at," he said.
"Chris Wilson, local Scone photographer and his partner Louise Mathews, they do absolutely stunning work. Mostly traditional pictorial landscape work but they are high-quality workers and ones to look out for," he said.
"It will also be interesting to see if any entries are made from the Scone Photographic Portraiture weekend that just passed. The photos that those people were turning out were incredible," said Mr. Skinner.
Due to Covid-19 restrictions, the Scone Photographic Prize opening night on Friday, May 7 will be an invitation-only event.
All entries will be on public exhibition alongside the annual Scone Arts and Crafts members art exhibition for two weeks, starting on Saturday, May 8, at the Arts and Crafts Hall on Kingdon Street, Scone, subject to a gold coin entry free.
Scone Photographic Prize entry details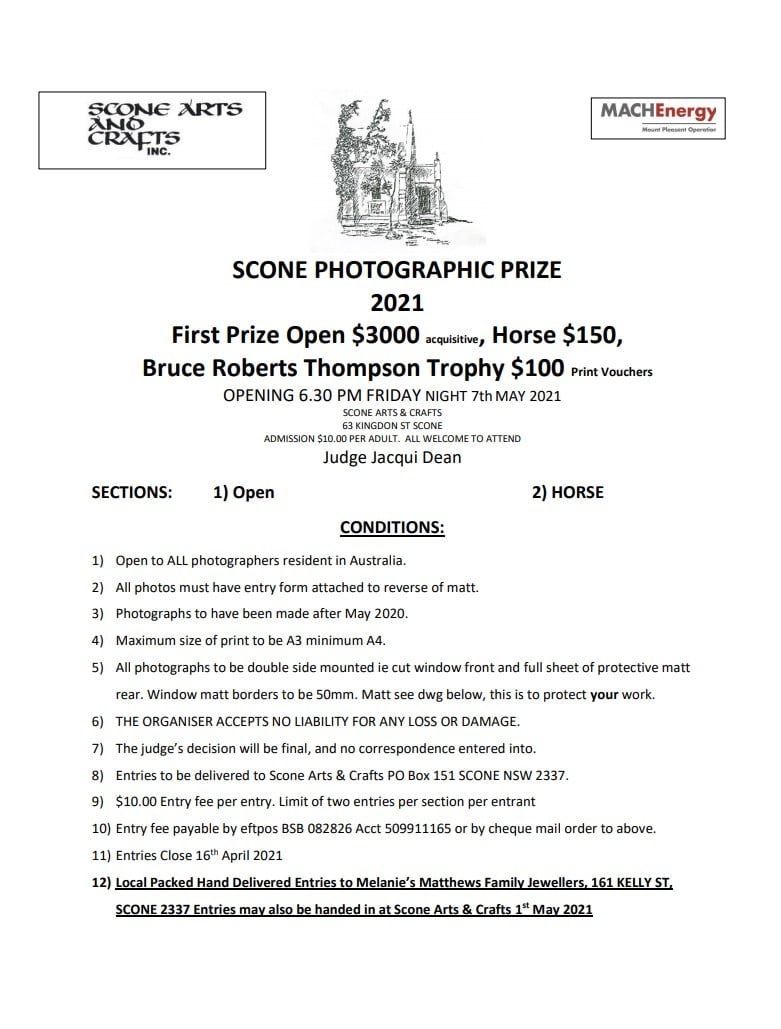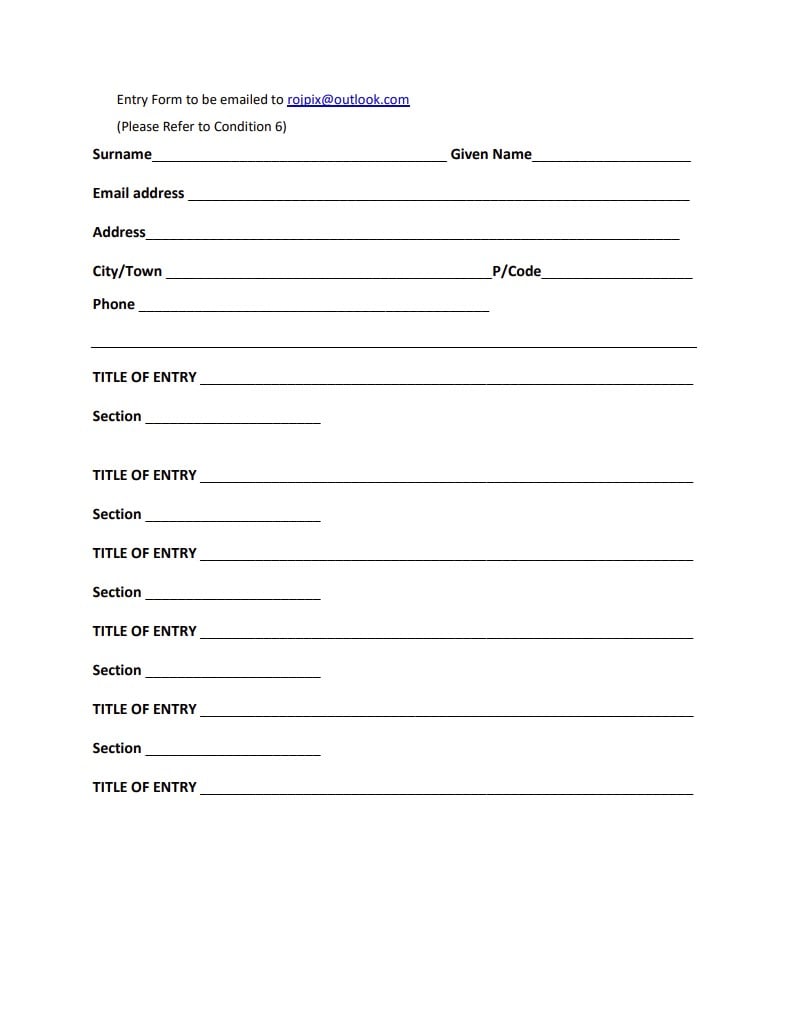 Tags: Australian photographers, Roger Skinner, Scone Arts and Crafts, Scone Photographic prize 2021