TODAY in Parliament, Jihad Dib, Shadow Minister for Skills and TAFE asked why the New South Wales Government is selling off Scone TAFE, after Member for the Upper Hunter Michael Johnsen promised the campus would not close.
"Why are you selling off a TAFE campus in the Hunter region, where almost one in five young people are unemployed?" asked Mr Dib.
Geoff Lee, Minister for Skills and Tertiary Education did not directly answer the question but said, "from time to time we sell different campuses right across our state as we have to adapt to the different needs of our industry, our community and our learners."
Mr Lee proceeded to refer to the Scone TAFE Connected Learning Centre on Kelly Street which opened in 2019.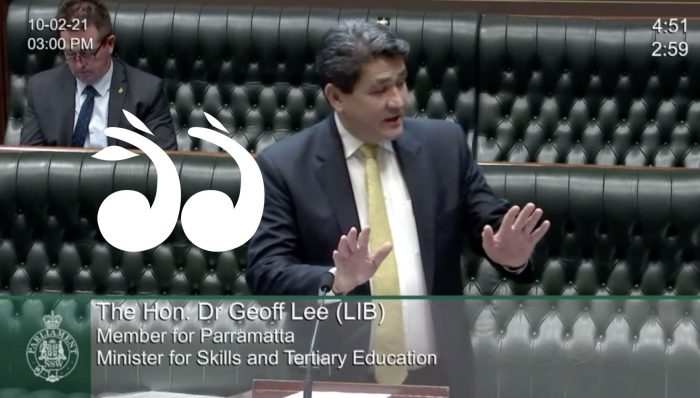 "It is a ridiculous proposition to think that we have to keep the exact same infrastructure that we had 15 years ago," said Mr Lee.
"This echo's our commitment in TAFE to deliver infrastructure deliver where industry want it, where students want it and where community wants it," he said.
The Scone TAFE campus at 2 Flemington Drive is currently listed on Colliers International where it states, "this education and training facility is being progressively vacated by TAFE NSW following the opening of the highly successful Connected Learning Centre in the Scone CBD."
"We're seeing a pattern with this Government opening Connected Learning Centres at the expense of providing fully funded TAFE facilities," said Mr Dib

"How can we expect students to learn hands on and practical skills sitting in front of a computer?" he questioned.

"This Government has run TAFE into the ground, they've sold campuses, sacked staff and cut courses, they've already gutted our TAFE system now they want to sell off what's left," Mr Dib said.
Related story: Scone TAFE sell-off challenged
Tags: parliament, Scone TAFE, Scone TAFE sale