TWO volunteers are dropping off flyers with information on how to help prevent the spread of COVID-19, right into Scone mailboxes.
The flyers contain four basic prevention steps including keeping physical distance, wearing face masks, washing hands and staying at home when ill.
Residents Sue Abbott and Bev Atkinson designed the flyer to help limit community transmission, should Scone report any new coronavirus cases in future.
They aim to spread awareness of COVID-19 safe practices and hope that Sconenite's will remain vigilant in checking for symptoms and getting tested.
The COVID-19 clinic at Scone Hospital is open for testing between the hours of 1:30pm and 3:30pm every weekday.
It is recommended to call ahead on 02 6540 2100, before arriving for the test.
Sue and Bev warmly welcome anyone wishing to assist with flyer distribution, to please call Sue Abbott on, 0418 237 021.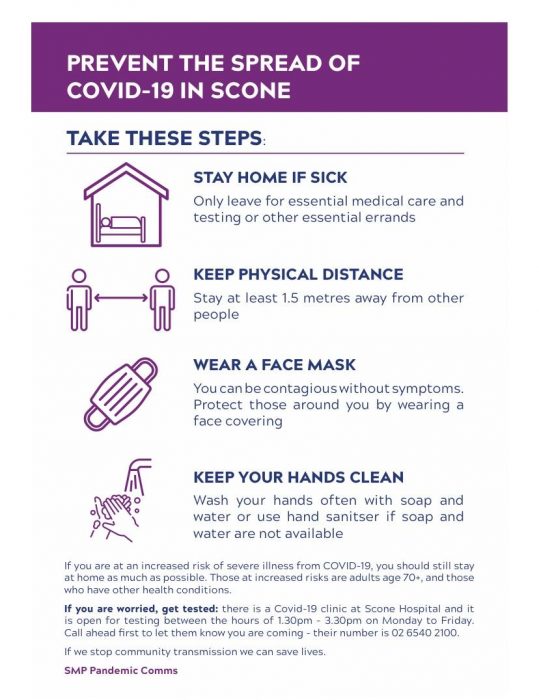 Tags: Coronavirus, Covid-19