When:
August 13, 2019 @ 6:30 pm
2019-08-13T18:30:00+10:00
2019-08-13T18:45:00+10:00
Where:
Scone Arts and Crafts Hall
Kindgon Street
Scone
Contact:
Kerry Cooke, Chariman
0428 458 141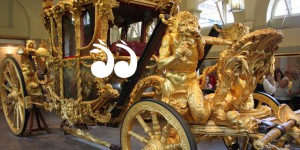 Jewelled Journeys – The Art of Opulent Travel – Mr Andrew Prince.
The Lecture: Andrew shows the many lavish and opulent accessories and modes of transport that were used by Monarchs and Aristocracy alike, to ease travel while on the seasonal "progress" to and from each others' estates, and where diplomatic meetings between kings turned into a contest of rivals to see who could outdo each other in the finest accommodation, jewels, silks, retinue and luggage train.
The Lecturer: In 2002, the V&A commissioned a collection of jewels to accompany the resplendent tiaras, Past and Present exhibition which became one of their most popular exhibits.  In 2005, he was asked to make tiaras and jewellery for Mrs Henderson Presents starring Judy Dench. In 2009 pieces were commissioned for The Young Victoria starring Emily Blunt and Miranda Richardson. In 2012, he was chosen by the creators of Downton Abbey to supply a large collection of jewellery for the third series. The characters played by Maggie Smith, Shirley Maclaine, Elizabeth McGovern and Michelle Dockery were all adorned with elegant tiaras.
For information on membership contact Kerry Cooke, 0428 458 141.