When:
July 9, 2019 @ 6:30 pm
2019-07-09T18:30:00+10:00
2019-07-09T18:45:00+10:00
Where:
Scone Arts and Crafts Hall
Kingdon Street
Scone
Contact:
Kerry Cooke, Chariman
0428 458 141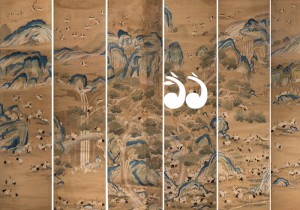 Heaven's Embroidered Cloth – The History and Development of Imperial Chinese Silk – Mr David Rosier.
The Lecture: Initial consideration focuses on the period of Neolithic times (4000BC) through to the Ming Dynasty in 1368 and traces the establishment of Imperial Weaving and Embroidery Workshops producing regulated Court Costume and decorative textiles for Imperial Palaces. The technological and artistic skills required for this "industry" to flourish will be explored as will the relationship of the Imperial Workshops with commercial weavers and embroiderers. The lecture is illustrated with fabrics, costumes and decorative textiles which represent the pinnacle of the weavers and embroiderers art and expertise.
The Lecturer: David Rosier is a chartered insurer by profession and a Fellow of the Assurance Medical Society, with extensive international experience as an author and lecturer in Medical Risk Assessment. Whilst living in Hong Kong (1991-2004) he assembled a collection of approximately 700, predominantly Qing Dynasty (1644-1911), Imperial and related textiles/costume and dress accessories. David is a Past Committee member of the Hong Kong Textile Society and a frequent speaker on Chinese Imperial Insignia of Rank, Court Costume and Dress Accessories plus the Structure and Mechanics of the Imperial Government and the Emperors of the Qing Dynasty.
For information on membership contact Kerry Cooke, 0428 458 141.