IT was the driest Scone Cup to date and we don't mean the weather with patrons waiting one or two hours in line to get a drink. While there, Scone.com.au ran into Labor's Upper Hunter candidate Jeff Drayton and Opposition leader Jodi McKay. NSW Premier Gladys Berejiklian also made an appearance in a vibrant red suit.
The Darley Scone Cup Race Day, as always, drew a sizeable crowd who waited longer than usual to drink and the various show-stopping outfits were on exhibit as the nailbiting horse race got underway.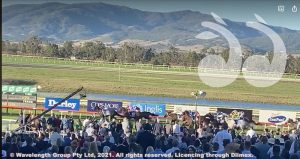 Mr Drayton, a horse racing enthusiast, is a regular fixture at the Scone Cup and Ms McKay who said she hadn't been to Scone Cup in some time were on hand to feel the palpable tension of the crowd as excitement built during a race that saw Rachel King take out the feature race double in Scone.
As one of the biggest country race days on the NSW racing calendar and a half-day public holiday in Scone, it drew Glady Berejiklian from Sydney for a return visit to the Upper Hunter where she spoke to many people and joined the other ladies as a standout figure for fashion on the field.
The race is a highlight of this month's Scone Horse Festival. The 10-day celebration has featured many events including live music in the horse capital of Australia. Check out all the events planned as part of the festival here.
Mr Drayton said he would normally come to the Cup and although Ms McKay hadn't been to the race in a few years, said she would put it on the calendar and hopes to become a regular.
"I'd be here if there was a by-election or not, I would've been here as I was last night for the Calcutta, here for the race and I'll be here tomorrow. You know, I haven't missed one for a long time," Mr Drayton said.
"I can't believe how many people are here. I haven't been to the Scone Cup in a long time. I'd love to come next year and it would be terrific if we could actually get some beers, right?" Ms McKay said.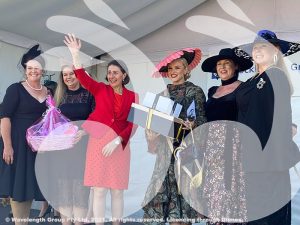 .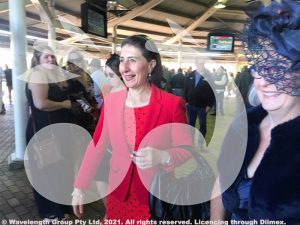 Tags: Gladys Berejiklian, horse racing, Jeff Drayton, Jodi McKay, Scone Cup